Khushroo Tata
Assistant Manager, Accounts & Administration
Khushroo is responsible for end-to-end management of finance and administration-related tasks, budget realization, reconciliation, monthly financial statements, addressing audit queries, managing centralized database/s, travel bookings, contracting, TSG events, vendor/s and procurement support. He also liaises with finance and accounts, legal, human resources, information and technology departments.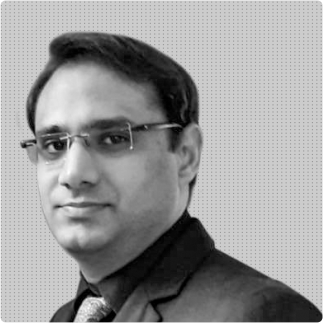 In addition to his financial and administrative duties, he also operates as the financial point person for all Disaster Response (DR) initiatives undertaken by Tata Sustainability Group (TSG). While anchoring this responsibility he coordinates with the Tata Community Initiatives Trust, Tata Relief Committee, and TCS Foundation & supports the cadre of project managers and procurement officers in the relief operations of the group.
Prior to joining TSG, he worked as an Accounts Assistant with Tata Trusts and as an Officer and Senior Officer in the accounts and finance department at Tata Sons Private Limited.
A certified professional with 13 years of experience in multiple fields, with a specialization in finance and administration, his expertise lies in financial analysis, planning, and management. He holds a Post Graduate Diploma in Finance Management from S. P. Mandal's Welingkar Institute of Management and Research, as well as a Certification on Capital Markets from BSE Training Institute jointly with Jamnalal Bajaj Institute of Management Studies, Mumbai. Additionally, he holds a Certification from Arena Animation for the Arena Animation Academy Specialist Program (AAASP) and a Certificate of Introduction to Oracle 9I-SQL and Programming using C++ from Oracle & NIIT. He is currently enrolled with the CFA Institute's Certificate in ESG Investing programme.
Outside of work, he is a cinephile, swimmer, shutterbug, and gamer, always seeking to broaden his horizons.