Shrirang Dhavale
General Manager,
Community Services & Administration & Accounts
Shrirang heads the social services vertical at TSG, reporting in to the Group Chief Sustainability Officer. His responsibilities include disaster response and social development programme management - planning, deployment and impact assessment, as well as driving the Business and Human Rights agenda at the Tata group.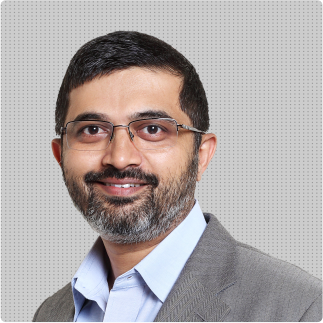 Prior to joining TSG, Shrirang has worked with Tata Motors to strengthen CSR, sustainability agenda and Affirmative Action. He also has experience of working on human rights, bringing in a community perspective in corporate processes, as well as CSR strategy development.
He has held the post of Secretary for the Sumant Moolgaokar Development Foundation, Tata Motors Employees' Education Trust and Tata Motors Kalasagar. Shrirang has also held the position of the Chair (2013 - 2015), CSR and Affirmative Action Panel, Confederation of Indian Industry (CII), Pune. He has worked for over eleven years with ActionAid International - in Orissa, Rajasthan, Maharashtra and Madhya Pradesh; and on disaster response - Tsunami (Andaman and Nicobar), Earthquake (Gujarat), Floods (Maharashtra) and drought (Rajasthan). He is a member of the National Committee on Affirmative Action (CII).
Shrirang holds an MA (Urban and Rural Community Development) from the Tata Institute of Social Sciences and has participated in Leadership Development Program by Indian Institute of Management Ahmedabad (IIMA)
His hobbies are badminton, long distance driving and listening to music.