Climate change has been termed as one of the greatest challenges facing humanity today. The phenomenon has the potential to cause irreversible changes to global weather patterns thereby causing widespread hardships to all living beings on the planet. Some of the impacts include changing temperature / precipitation patterns, rising sea levels and more extreme events like droughts, heatwaves, floods, cyclones, hurricanes, etc. These further impact various other natural systems related to water provisioning, food production, disease and pest management. While there are some geographies which may be positively impacted, majority of climate change impacts are expected to be detrimental. Balancing energy needs for economic development with environmental and economic sustainability is a critical challenge for our society.
Businesses too are impacted gravely by climate change. In addition to the physical risks it poses to business assets and operations, climate change has also led to increased pressure on businesses from various stakeholders including regulators, investors, customers, employees and the civil society at large to drastically reduce their emissions.
Over the last 3 decades, significant efforts have been put globally to control runaway climate change but there is growing realization that much more needs to be done and the window of opportunity is shrinking fast. International agreements such as the Kyoto Protocol and the Paris Agreement have enabled concerted action to combat climate change. More and more governments have made commitments in the form of Nationally Determined Contributions (NDCs) to collectively limit global warming to well-below 20C.
But while governments do their bit to meet their commitments, a significantly large part of this responsibility will fall upon businesses and they will be expected to dramatically reduce their carbon footprints. Current scientific literature suggests that over the next two decades, businesses will have to reduce their emissions by 60-90% from current levels. Facilitating this level of emission reduction will require trillions of dollars in investments to spur technological innovation and rapid deployment of renewable and low-carbon technologies and energy efficiency measures. All efforts will have to be augmented by carbon capture and utilization or sequestration efforts.
The Tata group is cognizant of the enormity of the challenge posed by climate change and acknowledges the role of Tata companies in working proactively towards combating climate change.
Our Approach
Tata group started engaging on climate change as early as December 2007 when Mr. Ratan Tata suggested that Tata companies should play a more responsible role in mitigating the impact of climate change. This resulted in a two-pronged approach. At one level, a behaviour change among Tata companies was initiated by incorporating climate change in the Tata Code of Conduct. At another level, a series of plans, policies and initiatives were drawn up for companies by setting up a Centre of Excellence (later renamed as Tata Sustainability Group).
The group has over the years worked on its climate aspiration and strategy to be a global leader in combating climate change. This is being achieved by integrating climate change issues with business strategy by focusing on three key aspects:
Mitigation

Adaptation

Responsible
Advocacy

Given below are some of the key activities that helped us in progressing on our climate change agenda:
| | |
| --- | --- |
| 1. | Launch of the Tata Climate Change Policy in 2009 |
| | |
| --- | --- |
| 2. | Carbon Footprinting and Development of Low-carbon Strategies |
| | As on date, more than 50 of our companies have completed the exercise of baselining their emissions followed by development of a low-carbon strategy, keeping in mind their respective industry competitive forces, which include forecasting their emissions based on their growth aspirations, benchmarking emissions vis-a-vis industry peers, setting targets, identifying and prioritising levers to achieve the targets, including energy efficiency measures. In 2015, the Tata group convened a cross sector task-force to develop a guidance on operationalizing internal carbon pricing. Tata Steel, Tata Chemicals, Tata Consumer Products and Tata Motors are now using internal carbon pricing to guide their capex decisions. |
| | |
| --- | --- |
| 3. | Climate Change Adaptation |
| | In order to understand the long-term impacts of Climate change, many Tata companies have now started working on climate adaptation in order to make their respective businesses resilient to climate change. In 2016, the group undertook a study on the impacts of Climate Change in the state of Gujarat, which has a strong Tata presence, to inform the group companies' adaptation plans. |
| | |
| --- | --- |
| 4. | Capacity Building and Creation of a Low-carbon Culture |
| | Concerted efforts to build awareness and internal capability on this subject has resulted in sensitization of more than 200 C-suite executives (including MDs, CEOs) and training of more than 800 climate champions who carry the baton of change across the group. |
| | |
| --- | --- |
| 5. | External Reporting and Advocacy |
| | Almost all key Tata companies are now reporting their climate change performance using various credible international frameworks. Tata companies are actively engaging with national and international think tanks, industry consortia, and advocacy bodies to stay updated on the regulatory and technological developments and also contribute to the shaping of regulations. |
| | In 2015, prior to the signing of the Paris accord, Tata Sons signed an open letter on climate change as part of CEO Climate Leaders Coalition. Facilitated by the World Economic Forum (WEF), this coalition comprises of CEOs of 79 companies with operations in over 150 countries and believes that the private sector has a responsibility to actively engage in global efforts to reduce greenhouse gas (GHG) emissions, and to help lead the global transition to a low-carbon, climate-resilient economy. |
Highlights
Several Tata companies like TCS, Tata Steel, Tata Chemicals, Tata Power and Tata Consumer Products Limited have been consistently featured in the Carbon Disclosure Leadership Index

Most Tata companies have adopted energy-efficient systems such as lighting, variable frequency drives for motors, star-rated appliances and waste heat recovery systems
In 2016, Tata Motors joined the RE100 initiative and committed to transitioning to 100% renewable electricity by 2030

In conjunction with Jaguar and Land Rover, Tata Motors is also ramping up its portfolio of electric vehicles which will help reduce fuel related GHG emissions of vehicles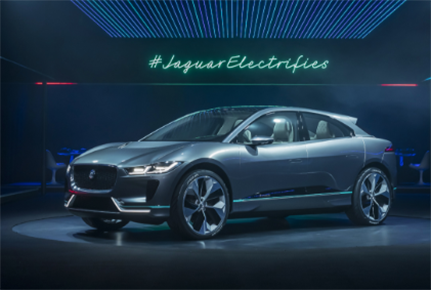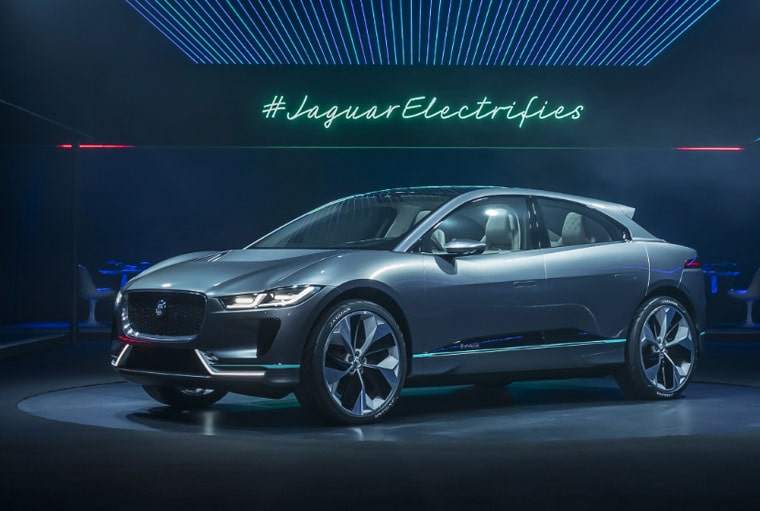 Green data centres by Tata Communications and TCS
Tata Power recently took a target of 40-50% of power generation through non fossil-fuel sources by 2025
By 2021, Tata Chemicals plans to build Tata Group's first industrial-scale Carbon Capture and Utilisation (CCU) demonstration plant in Cheshire, England
Tata Steel has committed to support the voluntary recommendations of the Task Force on Climate-related Financial Disclosures (TCFD)
Tata Power recently took a target of 40-50% of power generation through non fossil-fuel sources by 2025
By 2021, Tata Chemicals plans to build Tata Group's first industrial-scale Carbon Capture and Utilisation (CCU) demonstration plant in Cheshire, England
Tata Steel has committed to support the voluntary recommendations of the Task Force on Climate-related Financial Disclosures (TCFD)
Greening of Tata owned buildings, including the headquarters at Bombay House - the first heritage building in India to be certified with an IGBC Gold Rating
(currently awaiting Recertification post-renovation in 2019)


In view of the evolving global climate change landscape, the Tata group is planning to revisit its Climate Change stance and support Tata companies in developing a two-pronged approach of mitigation and adaptation to address Climate Change. In addition, we will be encouraging companies to transparently disclose their climate risks and opportunities as per TCFD framework.