More than a quarter of humanity live in areas where water is potentially severely scarce, 73% of those at risk are in Asia, as per the latest UN 'Water Development Report'. The number doubles if we count those at risk with severe water scarcity for at least one month during the year. The population living under severe water stress is expected to climb to 3.2 billion by 2050, or 5.7 billion taking seasonal variation into account across countries, rich or poor. Three main factors will drive the growing demand – population, prosperity and climate change.
A new World Bank report finds that water scarcity, exacerbated by climate change, could cost some regions up to 6% of their GDP growth, spur migration, and spark conflict. A chronology maintained by the Pacific Institute, a think tank in USA, of water-linked conflicts, show a startling increase in their number in the few years. While most water conflicts will be sub national, a study last year by Joint Research Centre, a think tank under the European Commission, used computer modelling to rank rivers where transboundary tensions are most likely to flare up: the Niles, Ganges-Brahmaputra, Indus, Tigris-Euphrates and Colorado.
With the planet's second largest population at 1.3 billion, India finds itself unable to serve most of its population with safe, clean water today. As per the new report from the NITI Aayog, a government think tank, at least 21 cities including Delhi and Bengaluru will run out of groundwater by 2020. It further says, 40% of the Indians will have no access to drinking water by 2030 and that India will lose 6% GDP by 2050 due to the crisis.
Industry withdrawals account for only 20% of the global water, however, since water is a shared resource, companies are sure to face water related challenges. Companies in sectors such as agriculture and beverages will face physical risk in securing reliable source of water. Industries such as power, steel, chemicals, paper and pulp etc. which need water in their operations, may be viewed by the government as a lower priority than domestic or agriculture sectors. The financial services sector has also started scrutinizing how their clients manage water risks.
In short, water risk requires action at a local/river basin level. This typically involves some degree of cooperation with stakeholders or government to improve water management.
Our Approach
A structured approach to water stewardship began within Tata group in 2012 when four companies viz, Tata Steel, Tata Chemicals, Tata Motors and Tata Power partnered with International Financial Corporation (IFC) and Water Footprint Network (WFN) to apply the Water Footprint Assessment (WFA) framework to develop water sustainability strategy.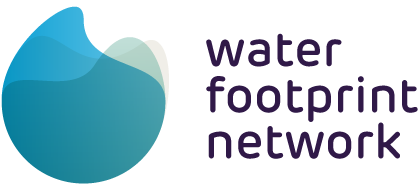 WFA is an approach that allows companies to identify and manage water-related business risks, understand and mitigate their adverse impacts on ecosystems and communities, and contribute to more sustainable management of shared freshwater resources.
In short, we help companies understand, measure and optimize their water footprint. The water footprint looks at both direct and indirect freshwater use by a producer as well as a consumer. It also considers the sources of the water consumed, i.e. the blue water (fresh surface and groundwater), green water (soil moisture) and covers the water quality issue in the greywater footprint.

The water footprint is a spatially and temporally explicit indicator, showing not only the location but the period of the consumption and/or pollution as well. Water Footprint Assessment gives a wider perspective on managing water resources. With the information unlocked through Water Footprint Assessment, companies can prioritize investments to achieve sustainable water use.
Highlights
Water Footprint Assessment framework has been applied to close to 12 water intensive Tata companies spread across 18 geographies such as Tata Metaliks Ltd., Mount Everest Mineral Water Ltd., Rallis India Ltd., Tata Sponge Iron Ltd., Tata Coffee, Tata Projects and Tata Steel BSL. Some of the companies have reported 25-30% fresh water consumption by recycling more water. However, for long term security of water supply, much remains to be done.
Our aim will be to continue building awareness that water risks and opportunities can be managed by having an integrated river or sub river basin approach that works both for the business and other local water users in that basin and considers the linkages between water, energy, food and climate change. In addition, our focus will be to create technology-based decision support system which provides online visibility of the water availability/ supply and water demand in a given watershed level which will help Tata companies prepare well for water management.